There is a selection of 38 Special,.44 Special, and 45 ACP. It is affordable to pack this high energy powder.
When utilizing smokeless powder, do not exceed the loads recommended in the reloaders' guide.
Regardless of the kind, name, or origin of the powders, never mix any two together.

 Hodgdon HP38 Powder
The spherical powder performs well for mid-range and low-velocity target loads. Never replace black powder with a smokeless powder or use it as a substitute.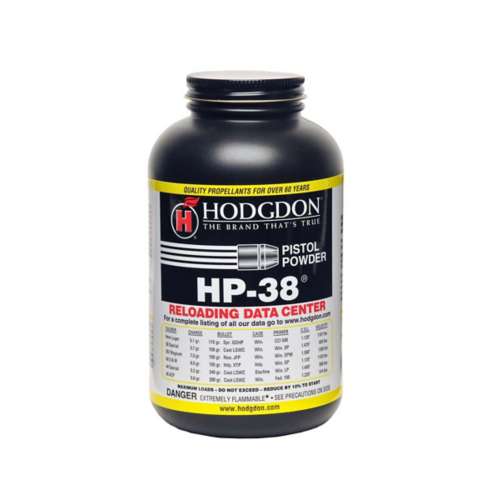 This HP38 powder burns really quickly and is wonderful.